CORRECTION: The photographer's reception is on Thursday, September 21, 2017.

A photography exhibit that highlights the work of a talented UT Southwestern postdoc, Ping-Hung Chen, is now available for viewing at the North Campus Branch Library (ND2.300). The exhibit features 30 works shot with traditional film and silver gelatin processes.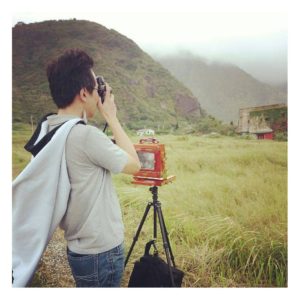 Ping-Hung Chen's photographic interests primarily include landscapes and are a personal chronicle of his life experiences. His use of traditional processes like the analog gelatin-silver medium, bring rich detail, tonality, and contrast to his works.
The exhibit will be on display from now until January 31, 2018. An artist reception with refreshments will be held on Thursday, September 21, 2017, from 11 a.m. to 2 p.m..
An online collection of Ping-Hung Chen's photography may be found on his Flickr page.