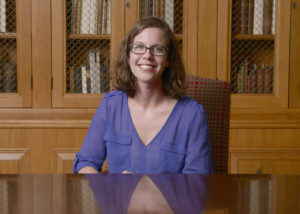 Post written by Digital Archivist, Cathy Miller, MAS, CA
What comes to mind when you hear the word "archives"? If your first thoughts were "dust, old stuff, attics, or basements", then this is an exciting opportunity to introduce to you what archives are and what archivists do. Contrary to movie depictions, being an archivist is not about stealing the Declaration of Independence and going on a treasure hunt. Make no mistake: treasures can be found in an archive; however, the roadmap to said treasures is not written in invisible ink on the back of an important historical document!
The first question that may come to your mind is, "what is an archive?" Archives are records created by a person, family, or organization (either public or private) that document the conduct of their affairs and are preserved for both the enduring value of the information they contain and the evidence they provide of the functions and responsibilities of their creator. In laymen's terms, archives are those records which have been deemed to be of historically valuable importance and are duly preserved.
So, now that we know archives maintain historically valuable records, the question is, "what about UT Southwestern's archives?" The UT Southwestern archives collect, preserve, and make accessible historical materials documenting UT Southwestern and its predecessor institutions, the university hospitals, careers of notable campus individuals, and Parkland Memorial Hospital. Highlights from our archives include Dr. Alfred G. Gilman's collection and the Parkland Hospital Collection.
The question remains: "what do I do as the digital archivist here on campus?" Well, it's my job to appraise, select, describe, preserve, and provide access to historically valuable records about UT Southwestern. And as you may note from my job title, archives aren't just for old paper records. Archivists have been working on the issues inherent in acquiring, preserving, and providing access to born-digital records for at least 30 years.
Curious to learn more about the UT Southwestern archives and about the work that archivists do? Get your questions ready for #AskAnArchivist day on October 5! I'll be available at UT Southwestern Library's Twitter handle (@utswlibrary) to answer your questions. Have you been wondering how to manage your digital files? Worried about digital obsolescence? Curious about digital preservation? Questioning how to preserve your grandmother's scrapbook? Puzzling over creating appropriate file naming conventions? These are all topics I am excited to talk about with you, and I would love to hear questions from you!