Reserving the South Campus Library Informatics Classroom just got a whole lot easier! A publicly-available, Library staff mediated calendar is now available on the Library Informatics Classroom Room Request page in the Library's website. Clicking the red button on the top of the Request page will allow you to search by date. The calendar will only show times that are available. Once you find the appropriate times for your event, you will be prompted to submit your information to a request form, which will then be directed to Library staff for final approval.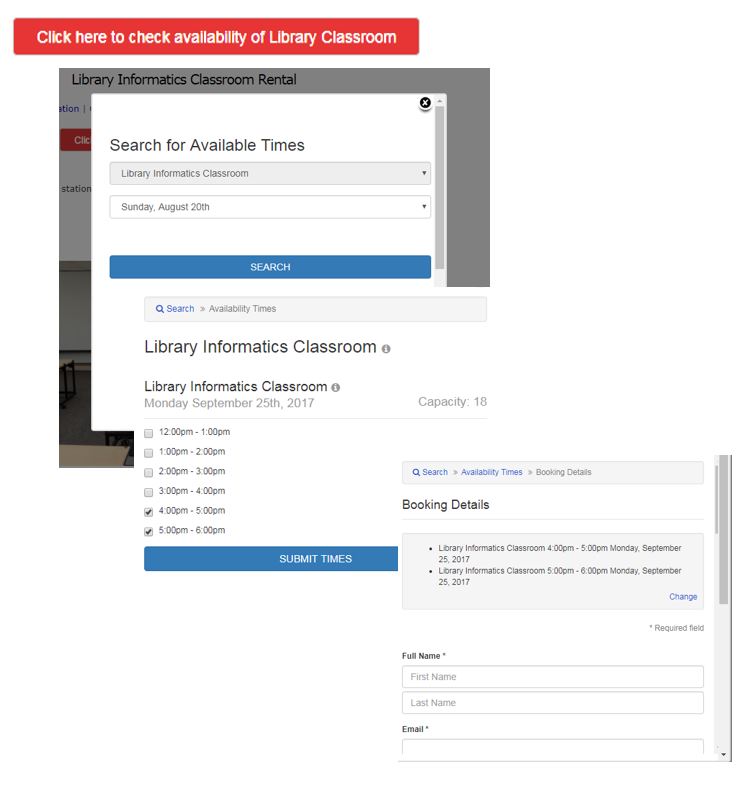 An alternative calendar view is available by clicking on the yellow "Reserve a Room" button on the Library's Home page. You will need to designate the "Library Informatics Classroom" from the drop-down menu.
For more information about the classroom policies and procedures, go to the Library Informatics Classroom Request page on the Library's website or email Jane Scott.