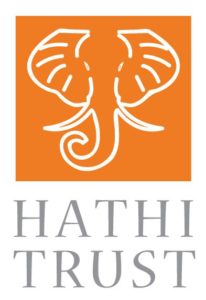 UT Southwestern is now the newest participant in the partnership between HathiTrust and The University of Texas System. HathiTrust is a large-scale collaborative repository of digital content from research libraries. In addition to millions of books, HathiTrust content includes many government publications, journal titles in a wide range of areas, theses and dissertations, conference materials, statistics, and more.
Members can create or edit public or private collections within HathiTrust. Collection permalinks make these useful additions to education or research. Members are also able to download a wide variety of items in "full view", which allows a user to read content offline or take notes via printing or direct PDF annotation and markup.
Creating or editing collections and downloading complete items in "full view" requires a member login. To log into HathiTrust, select "University of Texas Southwestern Medical Center" from the list of partner institutions, and use your UT Southwestern username and password.
Be aware that items with "Limited (search only)" view are not available to UT Southwestern users through HathiTrust. They may be available through other library resources. Check the catalog for alternate availability and, if needed, order through Interlibrary Loan.
It is not required to log into HathiTrust to search or read "full view" content online; it is only required in order to create/edit a collection or download a complete "full view" item.
To locate items that are available as "full view" in HathiTrust:
Check the "full view only" box on the home page of HathiTrust before beginning a search.
In advanced catalog search, check the "full view only" box.
Within search results, there are two tabs; select the "Only full view tab as needed".
HathiTrust provides many options for browsing and finding content quickly. A page view, thumbnail view, a page scrollbar, and a search box make it easy to go through content within an item. A mobile view is also available when using a mobile device—no app is required for HathiTrust.
Need help getting started with HathiTrust? Check the help area within HathiTrust, or contact the Library Archives with further questions.