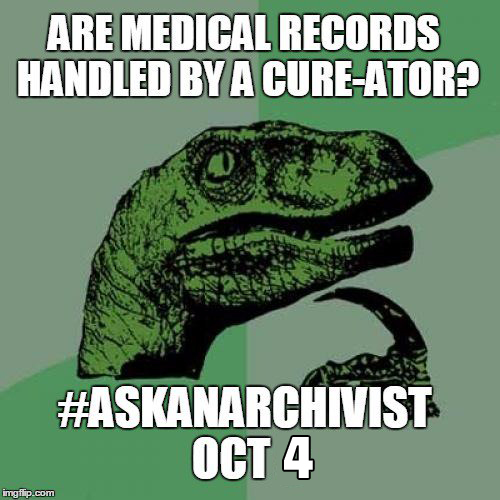 The UT Southwestern Archives is very excited for our 2nd annual participation in #AskAnArchivist Day on Wednesday, October 4, 2017.
What is #AskAnArchivist Day?
First, it's an opportunity for the UT Southwestern community to learn more about the records that document our institution's history and how those records can be accessed for research purposes.
Second, it's also an opportunity for Catherine Miller, the Library's digital archivist, to talk about the work she does in helping to create further understanding about what archives are and what archivists do. Cathy says, "I am especially excited to be talking about the UT Southwestern Archives this year on #AskAnArchivist Day as our institution's 75th anniversary is on the horizon for next year. UT Southwestern Medical Center has amazing stories to tell and many of those stories can be found in records located in the UT Southwestern Archives."
For example, did you know that Dr. Philip O'Bryan Montgomery, Jr., was the recipient of NASA's Silver Snoopy Award in 1970? This news release from the Archives tells us that Dr. Montgomery received this award as well as a letter from astronaut James Lovell of Apollo 13 fame!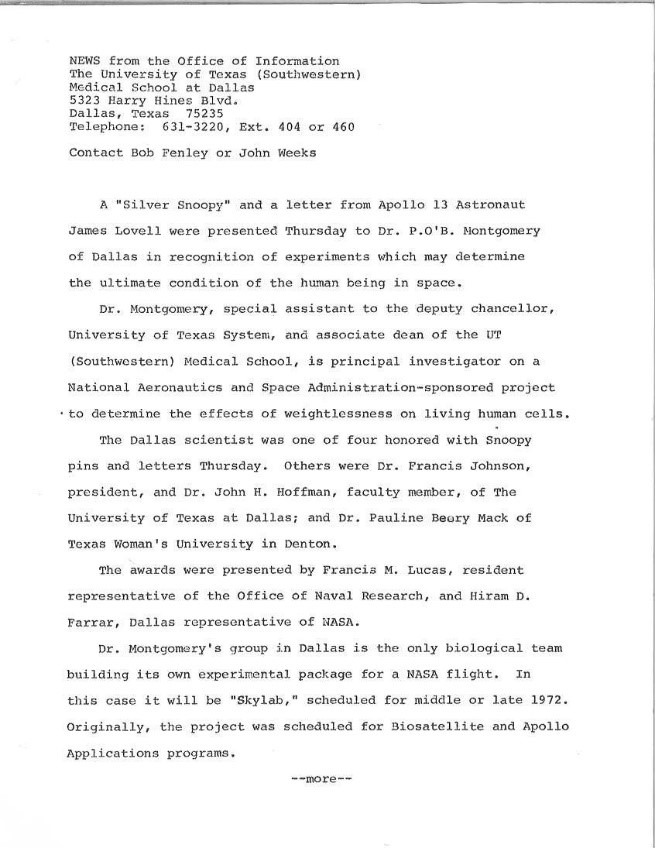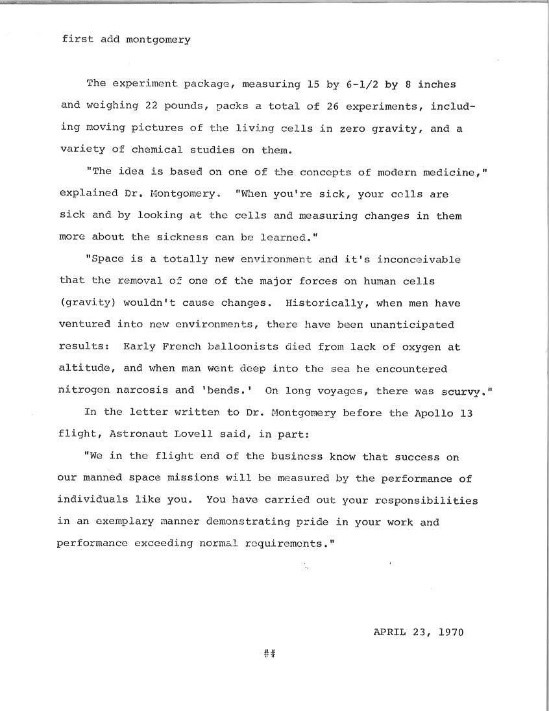 How does #AskAnArchivist Day work?
It's simple! Cathy will be available at UT Southwestern Library's Twitter handle (@utswlibrary) to answer all your archives-related questions. Just send your questions to @utswlibrary using the hashtag #AskAnArchivist. Along with questions from the UT Southwestern community, she will share highlights from the Archives throughout the course of the day.
So start thinking about what questions you'd like to have answered. For example, have you been wondering how to manage your digital files, including email? Puzzling over creating appropriate file naming conventions for your digital records? Worried about digital obsolescence? Curious about digital preservation? Questioning how to preserve your grandmother's scrapbook? These are all topics Cathy is excited to talk about with you, and she would love to hear questions from you about "all things archives"!